Our Latest Site: Thompson Pipe Organ
---
by Phil Plante on June 28, 2017
Mark Thompson approached us a couple of weeks ago about building a website for his company Thompson Pipe Organ. As you might guess, Mark is in the business of building and restoring pipe organs. He's done work is some of the most historical churches in North Carolina and Virginia, including the historic Bruton Parish Church in Colonial Williamsburg.
Mark needed a basic marketing site for his business. Somewhere for potential clients to go to learn more about the company and the type of work he does.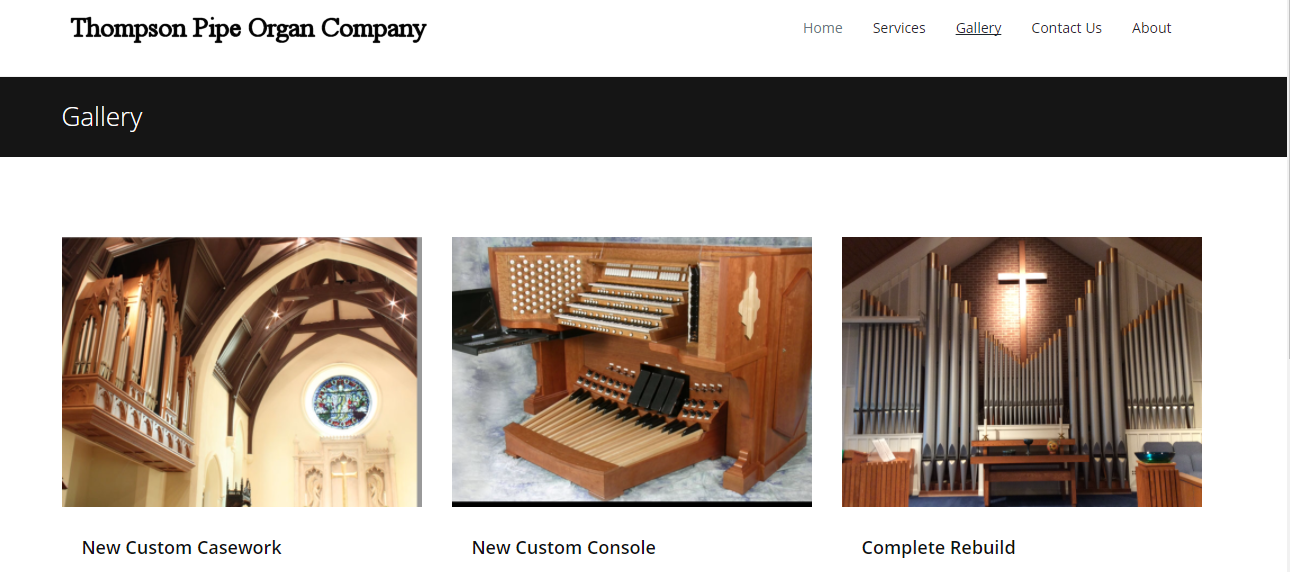 We were able to move quickly on the site, www.ThompsonPipeOrgan.com, as Mark had a pretty good idea of what he was looking for as well as plenty of content. Within a week of getting started, we had a draft of the site ready for review. Mark reviewed the site, asked for a couple of changes, and we were live within a few more days.
In addition to building the site, we also secured the domain and setup a gsuite account, which among other things gives Mark a business email address on his domain. The website is hosted on Google App Engine, our favorite cloud provider. App Engine has low fees, outstanding transfer times, and top unbeatable up-time.
Mark was a pleasure to work with. If your church is looking to replace or restore its organ, keep Mark in mind. He's a true craftsman with over 40 years of experience.